WELCOME TO THE
YOUNTVILLE CHAMBER OF COMMERCE
HELPING BUSINESS PROSPER  |  HELPING OUR COMMUNITY THRIVE
Welcome to the Yountville Chamber of Commerce. Our mission is to enrich the vibrancy of our community. Governed by a volunteer Board of Directors, our two primary functions are: generating positive economic impact for Yountville and the surrounding community and promoting Yountville as a premier small-town destination.
We serve over 300 members throughout Napa Valley and beyond. As the leading voice of business, we actively market the destination of Yountville and Chamber members while contributing to the community's overall quality of life. Our members share the common goal of protecting and improving Yountville – and the Napa Valley – ensuring it is a great place to live, work and play for generations to come.
EXPLORE THE YOUNTVILLE CHAMBER BLOG
From Sunday, November 21, 2021 through January 1, 2022 the Town of Yountville became the "Brightest Town in Napa Valley" during Holidays in Yountville, featuring six weeks of holiday-related events, activities and performances in the heart of the Napa Valley. Holidays...
Building a Thriving Community
We believe in cultivating strong relationships between businesses and strong relationships between businesses and residents.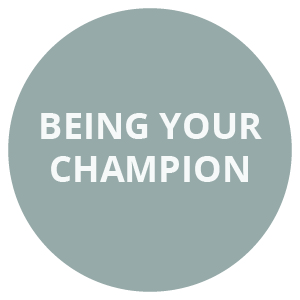 Being Your Champion
We believe in improving the economic well-being and quality of life in our community.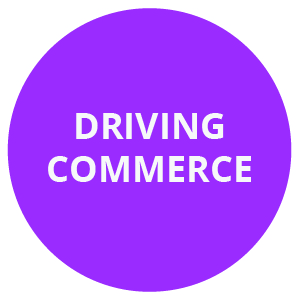 Driving Commerce
We believe in providing the tools, resources and opportunities to help grow member businesses.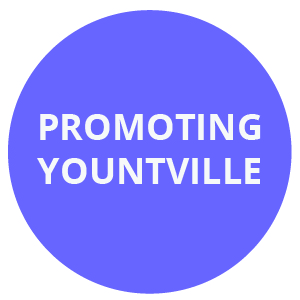 Promoting Yountville
We believe in marketing and promoting Yountville as the premier small-town destination.
COMMUNITY IMPACT REPORT
Explore our Community Impact Report to learn how the Yountville Chamber of Commerce is making a difference.
"Leadership Alignment"
"The Town of Yountville and the Yountville Chamber of Commerce enjoy a great working relationship where we partner together to promote Yountville as a destination showcasing our incredible local restaurants, fine wine tasting rooms, outstanding lodging properties and retail businesses in a way that balances the interest of our local residents and business community in a positive manner."
– Steve Rogers, Town Manager, Town of Yountville
"Championing Business"
"It takes vision to continue to drive Yountville as a destination. The Yountville Chamber of Commerce and it's team continue to successfully direct the future of our business community."
– Arik Housley, Owner, Ranch Market Too!
"A Trusted Resource for Business "
"The Yountville Chamber of Commerce has been instrumental in bringing together local businesses to share best practices and experiences that make our business community and Town stronger."
– Richard Hall, CFO, Cliff Lede Vineyards
"Who is the Yountville Chamber?"
"The Yountville Chamber of Commerce is at the intersection of helping businesses succeed and our community thrive."
– Whitney Diver McEvoy, President & CEO, Yountville Chamber of Commerce
"Building Community"
"For a business organization in a small thriving resort town, the Yountville Chamber of Commerce does a remarkable job of bonding with the residents to create a beneficial experience to all those working, living and visiting Yountville."
– Devon Avery, Resident, Town of Yountville
"Valued Resource"
"Everyone here at SENZA knows and appreciates the value of being a member of Yountville Chamber, now more than ever.  When the pandemic first began I think we at the hotel were in a bit of shock and really didn't know what steps to take in the beginning.  We only knew our doors were closed.
Then the emails started coming from your Chamber, first to say "we are with you" and secondly to announce the beginning of the first of dozens of webinars, mostly containing answers to questions we had, but just as often and more importantly, answers to questions we hadn't even thought about yet.
We are very grateful for the guidance, concern and care that came in great abundance from all members of the Yountville Chamber of Commerce!"
– Alana Willson, Director of Sales, SENZA Hotel
"Building Business"
"We are extremely grateful for our membership with the Yountville Chamber of Commerce. Among many other valuable endeavors, the chamber has acted as a liaison between member businesses, providing the opportunity to forge partnerships and build collaborative programs that have driven more business and exposure to our brands. They truly are a champion for our town's businesses, and a large part of our collective success is attributed to their efforts."
Allison Negron, Direct to Consumer Manager at Hill Family Estate
SIGNATURE
Business Membership
LEADERSHIP CIRCLE
Community Investors
ASSOCIATE
Resident Membership
LEADERSHIP CIRCLE PARTNERS
YOUNTVILLE CHAMBER OF COMMERCE
YOUNTVILLE WELCOME CENTER
6484 Washington St., Suite F
Yountville, CA 94599
Monday–Friday: 9AM – 4PM
(707) 944-0904