Our Mission is to Enrich the Vibrancy of our Community
Helping Business Prosper
Helping our Community Thrive
WREATHS ACROSS AMERICA
Saturday, December 16, 2023
11:00 am
Yountville Veterans Home Cemetery
Sunday, November 19 at 6:00 p.m. at Yountville Community Center Plaza
Join us in celebrating the magic of the holiday season!
.
WELCOME TO THE
YOUNTVILLE CHAMBER OF COMMERCE
HELPING BUSINESS PROSPER  |  HELPING OUR COMMUNITY THRIVE
Welcome to the Yountville Chamber of Commerce. Our mission is to enrich the vibrancy of our community. Governed by a volunteer Board of Directors, our two primary functions are: generating positive economic impact for Yountville and the surrounding community and promoting Yountville as a premier small-town destination.
We serve over 300 members throughout Napa Valley and beyond. As the leading voice of business, we actively market the destination of Yountville and Chamber members while contributing to the community's overall quality of life. Our members share the common goal of protecting and improving Yountville – and the Napa Valley – ensuring it is a great place to live, work and play for generations to come.
HOLIDAYS IN YOUNTVILLE
Six Weeks of Fun for the Whole Family.
EXPLORE THE YOUNTVILLE CHAMBER BLOG
OCTOBER 2023 MARKETING-PR-SOCIAL MEDIA EFFORTS SOCIAL MEDIAFans | 63,102 Engagement | 9,370 Reach | 92,372 TOP 3 POSTS Tribute to Chef Chiarello | October 8 | 4,382 Reach Bardessono | October 5 | 3,245 Reach Napa Valley Lodge | October 9 | Reach...
Building a Thriving Community
We believe in cultivating strong relationships between businesses and strong relationships between businesses and residents.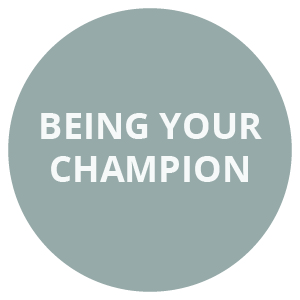 Being Your Champion
We believe in improving the economic well-being and quality of life in our community.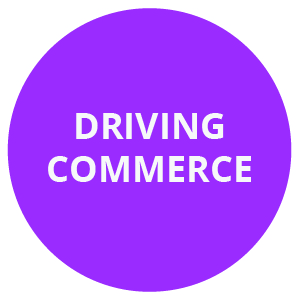 Driving Commerce
We believe in providing the tools, resources and opportunities to help grow member businesses.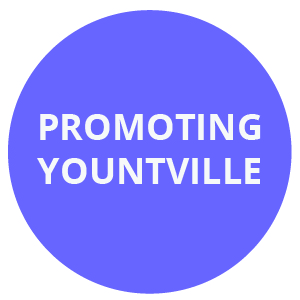 Promoting Yountville
We believe in marketing and promoting Yountville as the premier small-town destination.
COMMUNITY IMPACT REPORT
Explore our Community Impact Report to learn how the Yountville Chamber of Commerce is making a difference.
"Leadership Alignment"
"The Town of Yountville and the Yountville Chamber of Commerce enjoy a great working relationship where we partner together to promote Yountville as a destination showcasing our incredible local restaurants, fine wine tasting rooms, outstanding lodging properties and retail businesses in a way that balances the interest of our local residents and business community in a positive manner."
– Steve Rogers, Town Manager, Town of Yountville
"Championing Business"
"It takes vision to continue to drive Yountville as a destination. The Yountville Chamber of Commerce and it's team continue to successfully direct the future of our business community."
– Arik Housley, Owner, Ranch Market Too!
"Who is the Yountville Chamber?"
"The Yountville Chamber of Commerce is at the intersection of helping businesses succeed and our community thrive."
– Whitney Diver McEvoy, President & CEO, Yountville Chamber of Commerce
"Valued Resource"
"Everyone here at SENZA knows and appreciates the value of being a member of Yountville Chamber, now more than ever.  When the pandemic first began I think we at the hotel were in a bit of shock and really didn't know what steps to take in the beginning.  We only knew our doors were closed.
Then the emails started coming from your Chamber, first to say "we are with you" and secondly to announce the beginning of the first of dozens of webinars, mostly containing answers to questions we had, but just as often and more importantly, answers to questions we hadn't even thought about yet.
We are very grateful for the guidance, concern and care that came in great abundance from all members of the Yountville Chamber of Commerce!"
– Alana Willson, Director of Sales, SENZA Hotel
"Building Business"
"We are extremely grateful for our membership with the Yountville Chamber of Commerce. Among many other valuable endeavors, the chamber has acted as a liaison between member businesses, providing the opportunity to forge partnerships and build collaborative programs that have driven more business and exposure to our brands. They truly are a champion for our town's businesses, and a large part of our collective success is attributed to their efforts."
Allison Negron, Direct to Consumer Manager at Hill Family Estate
"I believe building a strong referral network is essential. The Yountville Chamber makes this task easy. "
"We here at Divine Chakra Spa greatly appreciate the Chamber of Commerce of Yountville and all members.  We have thoroughly enjoyed your tremendous support, guidance and caring. You've truly welcomed us with open arms. My experience has fallen nothing short of  professional, friendly, productive, and fun. I have met so many incredible people in such a short time. You've truly showed me a sense of community, and that the chamber and members will go the extra mile to see us succeed.
With your leading guidance, monthly zoom meetings, emails, and mixers you've kept us informed of valuable information during these difficult times, while directing us on important guidelines, mandates and restrictions. Thank you all for helping make Divine Chakra Spa a success, and allowing us the opportunity to be a part of this wonderful community, I could not have done this without your assistance, insight, and dedication."
-Buffy Grace Miller,  Lead spiritualist, Divine Chakra Spa
"Keeping Members Informed"
"Beau Wine Tours & Transportation values the Yountville Chamber for keeping us informed day by day, with critical news, while relaying the happenings in Yountville.    We have worked with the Yountville Chamber for years.  They only make it easier and more essential to be a member of the Chamber.  We are proud to be members and appreciate all the Yountville Chamber does to keep their members informed."
-Rose Kapsner, Beau Wine Tours, Director of Group Sales & Events
"Building Relationships"
"Bardessono & Hotel Yountville's partnership with the Yountville Chamber of Commerce is incredibly important to the success of the hotels and our community.   It's not only helped us build better relationships with other business in our community but also created lasting friendships with town residents.  The Yountville Chamber of Commerce continues to take a leadership role for our community in times of crisis and celebration.  We are honored to be members!"
-Stephanie Leavitt,  Area Director of Sales & Marketing, Bardessono | Hotel Yountville
SIGNATURE
Business Membership
LEADERSHIP CIRCLE
Community Investors
ASSOCIATE
Resident Membership
LEADERSHIP CIRCLE PARTNERS
YOUNTVILLE CHAMBER OF COMMERCE
YOUNTVILLE WELCOME CENTER
6484 Washington St., Suite F
Yountville, CA 94599
Monday–Friday: 9AM – 4PM
(707) 944-0904