DEDICATED TO COMMUNITY
COMMUNITY IMPACT REPORT
In 2017 the Yountville Chamber of Commerce began a pivot in the organization's strategic direction, focusing on the modern needs of our members, our town and beyond. Below are highlights of the chamber's successes over the past fiscal year (July 2020 – June 2021).
WE WEAR TWO HATS
The Yountville Chamber of Commerce wears two hats.
We serve as a traditional chamber of commerce and as the marketing arm for the destination of Yountville.
We are proud of this dual role and believe our community is stronger because of it.
The Yountville Chamber of Commerce has four key values that drive everything we do.
Each of our successes ties back to one or more of these four key values.
Building a Thriving Community
We believe in cultivating strong relationships between businesses and strong relationships between businesses and residents.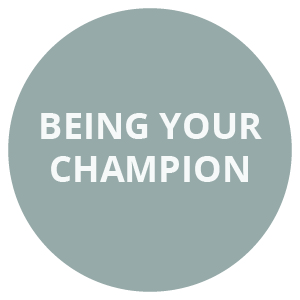 Being Your Champion
We believe in improving the economic well-being and quality of life in our community.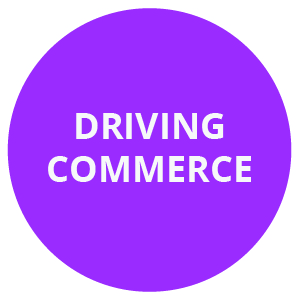 Driving Commerce
We believe in providing the tools, resources and opportunities to help grow member businesses.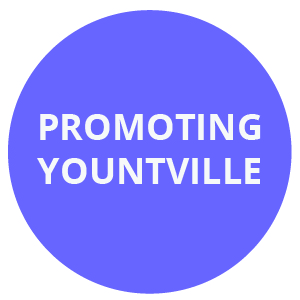 Promoting Yountville
We believe in marketing and promoting Yountville as the premier small-town destination.
BUILDING A THRIVING COMMUNITY
The most important roles a chamber of commerce has is building a thriving community of connected people.
This connectivity enables us to go farther together.
Virtual All Member Meetings
Born out of the COVID-19 Pandemic. Our Virtual All Member Meetings served as a way to stay connected, stay informed, and hear from local Elected Officals. Over 1,500 people have participated since we began these meetings on April 1, 2020.
Membership Jubilee & Awards Ceremony
On May 5, 2021, we hosted our fourth annual Membership Jubilee & Awards Ceremony – Virtual Edition. We were thrilled to celebrate both our 2020 and 2021 Business & Community Leaders. Click here to watch the entire program. 
Associate Member Committee
Consisting of Yountville Residents, the goal of this committee is to foster collaboration between residents and our businesses. And to provide volunteer opportunities through partnerships with local non-profits.
16th Annual Celebrity Chef Veterans Day Luncheon
The chamber facilitated and lead this long standing tradition of Chefs from Yountville restaurants preparing a gourmet meal for 900 Veterans at the Yountville Veterans Home. Due to COVID-19 we were not able to join the Veterans in person this year. But we did prepare a touching video thanking them for their service. Click here to watch. 
COVID-19 Testing Site
Working with N3 Labs, CORE and the Town of Yountville, we partnered together to create a weekly COVID-19 Testing Site in Yountville. This site ran for 5 months, testing over 1,000 people from across Napa Valley.
COVID-19 Vaccine Clinics
We partnered with Safeway Pharmacy and the Town of Yountville to host two COVID-19 Vaccine Clinics. We vaccinated over 900 hospitality workers and Yountville residents.
BEING YOUR CHAMPION
The Yountville Chamber is a fierce champion for a stronger community. This begins with a balance between our businesses and our residents.
Napa Valley Chamber Coalition
Our team has renewed collaboration and partnership with chambers throughout Napa Valley. Officially forming the Napa Valley Chamber Coalition, consisting of all six chambers in Napa County. This group focuses on advocacy for business friendly policies at the Countywide level.
Yountville Food & Wine Pairings
We convened Yountville Tasting Rooms and Yountville Town Staff to discuss a better solution for Food & Wine Pairings in Yountville. Together we found a solution that provided better guidence and flexibility for Yountville Tasting Rooms to include food in their educational tastings. Yountville Town Council approved this recommendation in Fall 2020.
Workforce Development
In January 2019, the chamber stepped up to faciliate the Napa Hospitaltiy Industry Partnership (Napa HIP), a group of 36 business leaders and community partners dedicated to workign together to cultivate change around workforce development.  Starting in Summer 2020 Napa Valley College, in partnership with Napa HIP, launched the Luxury Service Standards Course backed by Forbes. This class continues into Fall 2021.
Public Policy
We are leading public policy discussions on issues that matter to our business community; including issues such as parking, wine service, workforce housing and more. During the COVID-19 pandemic, we advocated for our reopening responsibility guidelines to allow businesses to reopen. Many of which were adopted by the Napa County Board of Supervisors.
Yountville Transitional Support Program
In April 2020, we worked with Town staff to help craft the Yountville Transitional Support program, the first of its kind in Napa Valley. This program was designed to help our businesses transition operations outdoors during the pandemic, to keep both customers and employees safe. It was a smashing success, with over 35 businesses participating.
Yountville Economic Support Program
Yountville lead the way again in April 2021 by updating the Yountville Transitional Support Program to the Yountville Economic Recovery Program. Extending the operational flexibility measures until June 30, 2022. The chamber convened businesses together to provide input and support for this program extension.
DRIVING COMMERCE
We are a catalyst for business growth and strengthenin gour local economy. At the core of this is provigin out busineses with the tools and resources they need to thrive.
YountvilleChamber.com
Winner Winner! Since launching this website in summer 2019, we have won best website honorable mention by the Western Association of Chamber Executives two years in a row! This website is your one stop shop to learn about your member benefits, register for upcoming events, and discover the work the chamber is doing in our community.
Professional Development Webinars
Over the past year, we held over 20 professional development webinars. We had over 500 people participate. Topics included marketing, diversity equity and inclusion, website resources, hiring best practices and more.
Wine Hospitality Committee
The Wine Hospitality committee made up of Tasting Rooms and Wineries in Yountville focuses on public policy issues important to their business. This group met weekly during the pandemic, shared best practices, marketing ideas and more.
Holidays in Yountville
In its third year, Holidays in Yountville is designed to generate commerce and drive visitors to Yountville over the six-week holiday season. Featuring a calendar of over 100 unique experiences for both visitors and locals alike.
Yountville Welcome Center
Our 3o plus volunteers, who help run the Welcome Center, assisted over 11,000 visitors in the last year, providing over 41,000 referrals to our members from Calistoga to San Francisco, before being forced to close down in March 2020 due to COVID-19.
Yountville Locals Day
Taking place every Thursday, the goal of Yountville Locals Day is to drive traffic to businesses during off peak days. A total of 23 businesses are currently participating. This program will continue to evolve as we move out of the COVID-19 pandemic.
PROMOTING YOUNTVILLE
We are proud to promote Yountville and the Napa Valley as a premier destination.
Yountville Welcome Back Video
Our Welcome Back to Yountville video, launched in July 2020 and has been a fun and informative video to explain to visitors the "open status" of Yountville. This video has been viewed over 850 times and has been listed on the home page of Yountville.com and YountvilleChamber.com. Click here to watch the video.
Yountville Visitor Brochure
In partnership with NVTID – Yountville we produced the Yountville Visitor Brochure, 50,000 copies distributed across Northern California and Napa Valley. This program was paused in 2020, but we are looking forward to bringing it back in Spring of 2022.
Social Media
We focus on three Social Media channels: Facebook, Twitter and Instagram. Across these three channels, we have over 70,200 followers, promoting our members and the destination.
Make a Reservation Video
In response to the overwhelming demand of visitors once the California economy reopened, we created the Make a Reservation Video to help visitors understand the importance of making a reservation. This video lived on the homepage of yountville.com and yountvillechamber.com. Click here to watch the video.
Redesigned Yountville.com
In summer 2019, we resigned yountville.com to be even more beautiful and informative for our visitors. On of the important new features of the website is individual directory pages for our members. We saw over 312,000 unique visitors to our website from July 2020 – June 2020.
Digital Advertising Campaign
In partnership with the NVTID – Yountville, we ran the third year of our digital advertising campaign. This program ran off and on for eight months, stopping and restarting due to Shelter-At-Home Orders and Wildfires. Over eight months, the campaign generated 26 Million impressions, 173,600 Thousand click throughs to yountville.com with an average of 25 seconds on site.
COVID-19 COMMUNITY RESPONSE
When the Shelter-At-Home order came down in March 2020 the Yountville Chamber of Commerce created a COVID-19 Action Plan to help guide us through this new challenge. 
Trusted Resource
Serve as a Trusted Resource for fact-based data, information and education on COVID-19 and business sustainability through the Pandemic.
Marketing
Increase awareness of our community via #YVOpenForBusiness email campaigns, social media and more.
Networking
Continue to build a thriving community via digital networking opportunities including seminars, committee meetings, industry specific meetings, all member meetings, and more.
Advocacy 
Advocate for policies and strategies at the local, regional, and state levels to ensure our business community has the necessary support during this difficult time. 
DESTINATION MARKETING SUCCESSES BY THE NUMBERS
We have over 52,100 social media followers across three major platforms: Facebook, Twitter and Instagram. The data below demonstrates our success on Social Media during the 2020–2021 FY:
Our Facebook page ended the 2020-2021 FY with over 40,960 Followers, a 22% increase from the previous year.
Instagram Growth Increase
Our Instagram page ended the 2020-2021 FY with over 23,724 Followers, a 20% increase from the previous year.
Our Twitter page ended the 2020-2021 FY with over 4,160 Followers, a 2% increase from the previous year.
 DIGITAL ADVERTISING CAMPAIGN
Our Digital Advertising Campaign ran off and on for eight months between July 1, 2020 – June 30, 2021, promoting the destination of Yountville.
Impressions across five channels: Facebook/Instagram, Google AdWords, Google Display Network, YouTube and Pandora
The objective of our Digital Advertising Campaign was to implement a multi-channel paid advertisign plan to generate awareness of Yountville in attempt to drive increased visiation during the slow season. 
Our campaign generated over 173,000 thousand click throughs to yountville.com.
Average Seconds on Yountville.com
On average visitors to yountville.com spent an average of 25 seconds on site.
Yountville.com, the Chamber's website, received over 312,000 visitors in the 2020-2021 fiscal year.
Yountville's TripAdvisor page, which the Yountville Chamber of Commerce manages, is regurally updated with new, engaging content such as articles, a new look, and more. By the end of the FY, the page received 78,652 page views and ultimately provided 2,924 direct clicks to partner websites.
Yountville earned over 300,000,000 Digital and Print Media Impressions via our Public Relations Team, Fuller & Sander Communications during the 2020-2021 FY.
Yountville was featured in the following magazines, websites and blogs: Food & Wine Magazine, KGO TV Show Localish, Haute Living SF, AFAR, Noire Voyage and many more.
LEADERSHIP CIRCLE PARTNERS
YOUNTVILLE CHAMBER OF COMMERCE
YOUNTVILLE WELCOME CENTER
6484 Washington St., Suite F
Yountville, CA 94599
Monday–Friday: 9AM – 4PM
(707) 944-0904