DEDICATED TO COMMUNITY
COMMUNITY IMPACT REPORT
In 2017 the Yountville Chamber of Commerce began a pivot in the organization's strategic direction, focusing on the modern needs of our members, our town and beyond. Below are highlights of the chamber's successes over the past fiscal year (July 2019 – June 2020).  
WE WEAR TWO HATS
The Yountville Chamber of Commerce wears two hats. We serve as a traditional chamber of commerce and as the marketing arm for the destination of Yountville. We are proud of this dual role and believe our community is stronger because of it. 
The Yountville Chamber of Commerce has four key values that drive everything we do. Each of our successes ties back to one or more of these four key values.
Building a Thriving Community
We believe in cultivating strong relationships between businesses and strong relationships between businesses and residents.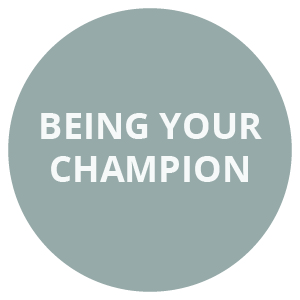 Being Your Champion
We believe in improving the economic well-being and quality of life in our community.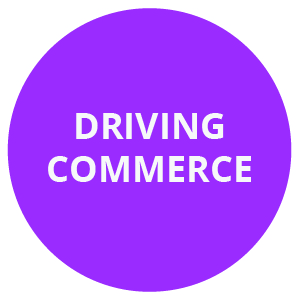 Driving Commerce
We believe in providing the tools, resources and opportunities to help grow member businesses.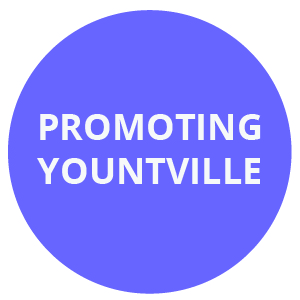 Promoting Yountville
We believe in marketing and promoting Yountville as the premier small-town destination.
BUILDING A THRIVING COMMUNITY
The most important roles a chamber of commerce has is building a thriving community of connected people. This connectivity enables us to go father together.
Chamber Mixers
Our networking mixers are the perfect ice breakers to building relationships. In the last year, we had over 1,200 Business and Associate members attend our mixers. 
Membership Jubilee & Awards Ceremony
On May 2, 2019, we hosted our second annual Membership Jubilee & Awards Ceremony. Over 300 people attended, celebrating our award winners and connecting our community. We had to cancel our Membership Jubilee in 2020 but look forward to an even bigger celebration in 2021! 
Associate Member Committee
Consisting of Yountville Residents, the goal of this committee is to foster collaboration between residents and our businesses. And to provide volunteer opportunities through partnerships with local non-profits.
15th Annual Celebrity Chef Veterans Day Luncheon
The chamber facilitated and lead this long standing tradition of Chefs from Yountville restaurants preparing a gourmet meal for 900 Veterans at the Yountville Veterans Home. The meal was served by over 60 volunteers, many who are residents here in town.  
Yountville Locals Flight
Working with each Tasting Room in town, Yountville residents and a guest are able to enjoy two complimentary splashes of wine.
Residents Bash
We co-partnered with the Town of Yountville to execute the Yountville Residents Bash featuring 15 wineries and 11 restaurants. We look forward to Resident Bash 2021!
BEING YOUR CHAMPION
The Yountville Chamber is a fierce champion for a stronger community. This begins with a balance between our businesses and our residents.
Valley Wide Chamber Collaboration
Our team has renewed collaboration and partnership with chambers throughout Napa Valley. This collaboration has been even more important during COVID-19.
Yountville General Plan Update
We represented the voice of business during the two year General Plan update process; attending dozens of workshops and meetings. The General Plan was passed on May 7, 2019.
Workforce Development
In January 2019, the chamber stepped up to faciliate the Napa Hospitaltiy Industry Partnership (Napa HIP), a group of 36 business leaders and community partners dedicated to workign together to cultivate change around workforce development.  Starting in Summer 2020 Napa Valley College, in partnership with Napa HIP, launched the Luxury Service Standards Course backed by Forbes. 
Public Policy
We are leading public policy discussions on issues that matter to our business community; including issues such as parking, wine service, workforce housing and more. During the COVID-19 pandemic, we advocated for our reopening responsibility guidelines to allow businesses to reopen. Many of which were adopted by the Napa County Board of Supervisors.
Serving Wines by Glass or Bottle
Through partnership with Yountville Tasting Rooms, Town of Yountville staff and Council Members, we successfully updated the Yountville municiple code to allow Yountville Tasting Rooms to serve wines by the glass and/or bottle.
Parking Workshop  
We worked with the Yountville Town Council parking subcommittee on parking issues in NoYo. Working together with business leaders, residents, town staff and Council members, we created parking solutions for NoYo, that were then adopted by Town Council. 
DRIVING COMMERCE
We are a catalyst for business growth and strengthenin gour local economy. At the core of this is provigin out busineses with the tools and resources they need to thrive.
YountvilleChamber.com
In summer 2019 we created this website YountvilleChamber.com! A website dedicated to the Yountville Chamber, this website is your one stop shop to learn about your member benefits, register for upcoming events, and discover the work the chamber is doing in our community.
Educational Seminars
Our Educational Seminars saw over 100 attendees this year. Proir to COVID-19 we held two in person seminars and Membership Univeristy. During COVID-19 we have continued to hold educational seminars virtually.
Wine Hospitality Committee
The Wine Hospitality committee made up of Tasting Rooms and Wineries in Yountville focuses on public policy issues important to their business.
Holidays in Yountville
In its second year, Holidays in Yountville is designed to generate commerce and drive visitors to Yountville over the six-week holiday season. Featuring a calendar of over 100 unique experiences for both visitors and locals alike.
Yountville Welcome Center
Our 36 volunteers, who help run the Welcome Center, assisted over 11,000 visitors in the last year, providing over 41,000 referrals to our members from Calistoga to San Francisco, before being forced to close down in March due to COVID-19.
Yountville Locals Night
Taking place every Wednesday, the goal of Yountville Locals Night is to drive traffic to businesses on the slowest night of the week. A total of 33 businesses participated. We are looking forward to relaunching Locals Night in the Fall of 2020 after a brief hiatus due to COVID-19. 
PROMOTING YOUNTVILLE
We are proud to promote Yountville and the Napa Valley as a premier destination.
Promotional Lightpole Banners
In partnership with the NVTID – Yountville and Town of Yountville, we designed and produced banners feauring four key messages: Stroll, Sip, Dine, Shop.
Yountville Visitor Brochure
In partnership with NVTID – Yountville we produced the Yountville Visitor Brochure, 50,000 copies distributed across Northern California and Napa Valley.
Social Media
We focus on three Social Media channels: Facebook, Twitter and Instagram. Across these three channels, we have over 53,800 followers, generating 17 million impressions in the last year.
Hosting Media Familarization Tours
We hosted sixteen journalists over the year for familarization tours; showcasing our destination to top publications.
Redesigned Yountville.com
In summer 2019, we resigned yountville.com to be even more beautiful and informative for our visitors. On of the important new features of the website is individual directory pages for our members. We saw over 145,000 unique visitors to our new website. 
Digital Advertising Campaign 
Our digital advertising campaign ran from October 1 – April 30; generating over 37 million impressions and over 99 thousand click throughs to yountville.com. The campaign was cut short due to COVID-19 and resumed on July 1, 2020.
COVID-19 COMMUNITY RESPONSE
When the Shelter-At-Home order came down in mid-March the Yountville Chamber of Commerce created a COVID-19 Action Plan to help guide us through this new challenge. 
Trusted Resource
Serve as a Trusted Resource for fact-based data, information and education on COVID-19 and business sustainability through the Pandemic.
Marketing
Increase awareness of our community via #YVOpenForBusiness email campaigns, social media and more.
Networking
Continue to build a thriving community via digital networking opportunities including seminars, committee meetings, industry specific meetings, all member meetings, and more.
Advocacy 
Advocate for policies and strategies at the local, regional, and state levels to ensure our business community has the necessary support during this difficult time. 
DESTINATION MARKETING SUCCESSES BY THE NUMBERS
We have over 53,800 social media followers across three major platforms: Facebook, Twitter and Instagram. The data below demonstrates our success on Social Media during the 2019–2020 FY:
Our Facebook page ended the 2019-2020 FY with over 33,461 Followers, a 17% increase from the previous year.
Instagram Growth Increase
Our Instagram page ended the 2019-2020 FY with over 19,629 Followers, a 33% increase from the previous year.
Our Twitter page ended the 2019-2020 FY with over 4,150 Followers, a 4% increase from the previous year.
DIGITAL ADVERTISING CAMPAIGN
Our Digital Advertising Campaign runs October 1 – April 30, promoting the destination of Yountville.
Impressions across three channels: Facebook/Instagram, Google AdWords, Google Display Network
The objective of our Digital Advertising Campaign was to implement a multi-channel paid advertisign plan to generate awareness of Yountville in attempt to drive increased visiation during the slow season. 
Our campaign generated over 99,000 thousand click throughs to yountville.com.
Average Seconds on Yountville.com
On average visitors to yountville.com spent an average of 30 seconds on site.
Site Sessions Generated by Google Display Network
Google Display Network was our best performing channel in the campaign, driving over 82,000 thousand site sessions to yountville.com.
Yountville.com, the Chamber's website, received over 145,000 visitors in the 2019-2020 fiscal year.
Yountville's TripAdvisor page, which the Yountville Chamber of Commerce manages, is regurally updated with new, engaging content such as articles, a new look, and more. By the end of the FY, the page received 56,609 page views and ultimately provided 1,725 direct clicks to partner websites.
Yountville earned over 300,000,000 Digital and Print Media Impressions via our Public Relations Team, Fuller & Sander Communications during the 2019-2020 FY.
Yountville was featured in the following magazines, websites and blogs: New York Times, Forbest Travel, Travel + Leisure, Town & Country, Sing Tao/Weibo.com, AFAR, Haute Living, Brit & Co., Where SF and many more.
LEADERSHIP CIRCLE PARTNERS
YOUNTVILLE CHAMBER OF COMMERCE
YOUNTVILLE WELCOME CENTER
6484 Washington St., Suite F
Yountville, CA 94599
10:00 a.m. to 5:00 p.m. Daily
(707) 944-0904