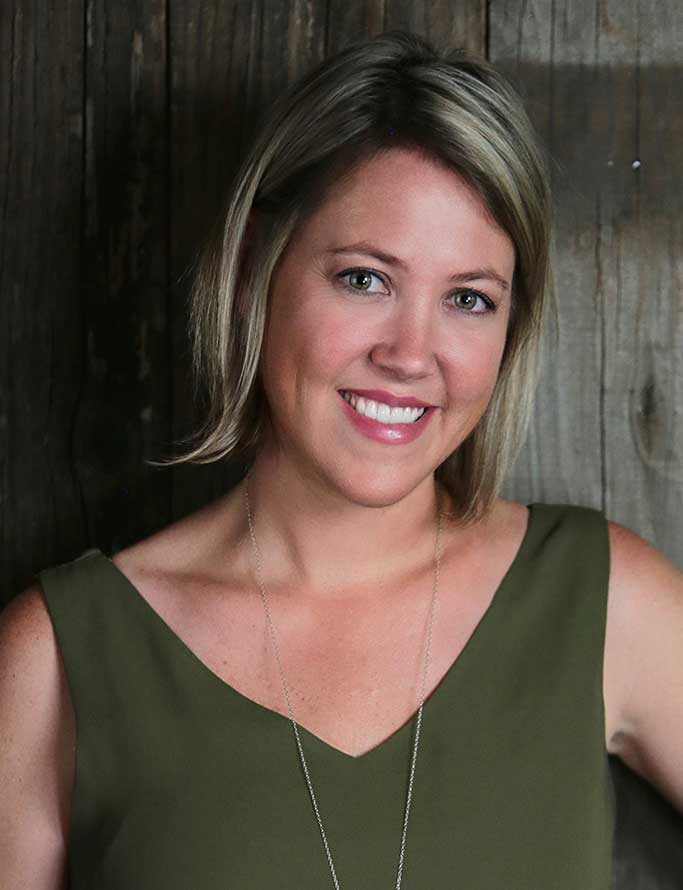 One of the things that makes Yountville so unique are the people behind the scenes, making sure everyone who visits leaves with the best experience. One of those exceptional behind-the-scenes employees is Tracy McArdle, General Manager of The Good Life Wine Collective. I sat down with Tracy to talk about her journey to Yountville and why she has worked for The Good Life Wine Collective for all of her Napa Valley career.
The Good Life Wine Collective consists of Jessup Cellars in NoYo and Handwritten Wines in SoYo, two very different Yountville Tasting Rooms. Jessup Cellars has been voted the Friendliest and Most Knowledgeable Staff in Napa Valley by Cellarpass for several years running. It was one of the original tasting rooms in Yountville and has long been a favorite of locals and visitors alike. Handwritten Wines opened its brand new tasting room in the winter of 2020. They specialize in single vineyard hillside cabernets and offer a bread and butter tasting, which is excellent. 
Tracy doesn't come from the wine world. She comes from banking and finance. Tracy attended the University of Illinois Chicago and pursued a degree in business. After graduation, she started working for a mid-level bank in Naperville, Illinois on the programming side. "It was a great experience, but I was commuting from Chicago to Naperville, and that was a pain in the butt." After a few years, Tracy transferred to MidAmerica Bank in Chicago, where she worked in the risk management department for five years. "What I loved the most was the people, but at some point, I realized that corporate America was not for me." 
After realizing it was time to leave the banking industry, Tracy had to figure out the next step. The answer came over lunch with her dad. While enjoying a glass of wine, her dad asked, "Well, what do you love?" and her answer was "This! Wine!" That conversation sent Tracy on a journey to discover what types of jobs existed in the wine industry. After talking to a friend in the distribution industry in Chicago, Tracy headed west to Napa Valley in search of a career in the wine industry. She planned to get her foot in the door with a tasting room job in Napa Valley and then head back to Chicago to work in the wine scene there. 
Three weeks before making the big move out to Napa Valley, Tracy hit the pavement in Napa and Sonoma looking for a job. That was when she walked into Jessup Cellars in Yountville for the first time. "I walked in and knew I wanted to work there. It felt like a cool hangout bar. The people were friendly, and it felt comfortable." At the time, they didn't have a job for Tracy but told her that if something came up, they would give her a call. That call came about a half-hour later when the General Manager called to say they decided to create a job for her after a long discussion. Jessup Cellars could sense her passion and eagerness to learn about the wine industry. "My first day on the job was an insanely busy Saturday, but I loved every minute of it." As most people in the wine industry know, if you can survive a busy Saturday, you can survive anything that comes your way. That busy Saturday was 13 years ago, and Tracy has never looked back. 
"The Good Life Wine Collective is a special place. They focus on creating a great experience for both the visitors and employees." Tracy is now the General Manager for The Good Life Wine Collective. She oversees operations at Jessup Cellars, Handwritten Wines, and the offices in South Napa. While Tracy makes sure that the tasting rooms are running smoothly; winemaker, Rob Lyod makes sure she has beautiful, delicious wine to sell. "We call each other Work Wife and Work Husband, and it is really true. I am always able to come to him for advice, and his ability to make wine taste different is so impressive." Rob is the winemaker for both Handwritten Wines and Jessup Cellars.  "You would never know that the same winemaker produces handwritten and Jessup Cellars, and that really showcases his genius. Jessup Cellars is all about the art of the blend, where Handwritten is about Cabernet Sauvignon and exploring how terroir affects the winemaking process." 
Many people may not realize that Jessup Cellars was one of the first tasting rooms in Yountville. "Originally, Jessup Cellars sold a lot through distribution, but once the tasting room opened, that all changed." Jessup Cellars is an early example of a Director To Consumer (DTC) approach to wine sales. The idea behind DTC is that customers either buy your wine directly through the tasting room or join your club to receive the wines. "It is unlikely you will find Jessup in a grocery store or a restaurant. Originally the thought was that we would start distribution again, but the tasting room has done so well that we have never really gone back." Voted Friendliest Winery or Tasting room multiple years in a row, it is no surprise that Jessup Cellars continues to be one of the most popular tasting rooms in the valley. 
"We have the right people. From the owners, who are incredibly creative and generous, to the team members to our wine club members, everyone makes The Good Life Wine Collective what it is and makes it the best place to work."