Yountville Chamber Webinar: Recycling and Compost New Regulations
Thursday, September 23, 2021
10:00 – 11:00 a.m.
via Zoom!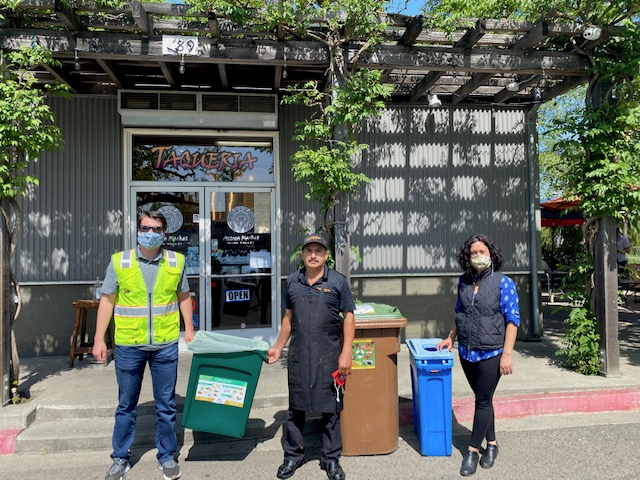 Is your business compliant with state mandated recycling and compost programs?
Not sure, no worries, we are here to help!
Join Amanda Griffis, Napa County Environmental Resource Specialist and Christy Pestoni, Chief Operation Officer of Upper Valley Disposal & Recycling for a presentation on CalRecycle Regulatory Standards, how to comply and what will be new in 2022.
Overview of  SB 1383 and how it will impact your business.  This is especially important for restaurants who qualify to participate in the food rescue component of this mandate.
Learn about AB 341 and AB 1826 – mandatory recycling and composting requirements in your business.
Waste collection is changing;  Learn What goes in what container and the proper pathway for hazardous waste found in your business.
Covid and Glass Fire impacts, where are we today with recycling diversion?
This webinar is FREE for all Yountville Chamber members. Cost for Non-Members is $10 dollars. Have trouble registering? Email Whitney Diver McEvoy at whitney@yountville.com. We look forward to seeing you there!