The Yountville Chamber of Commerce is excited to celebrate our 2022 Business & Community Award winners. Our winners represent the best of Napa Valley leadership! Join us on Wednesday, May 4, from 5:00 – 7:00 p.m. at the Yountville Community Center to celebrate our award winners and learn about upcoming Yountville Chamber programming.
Scroll down to learn a little bit more about all of our award winners.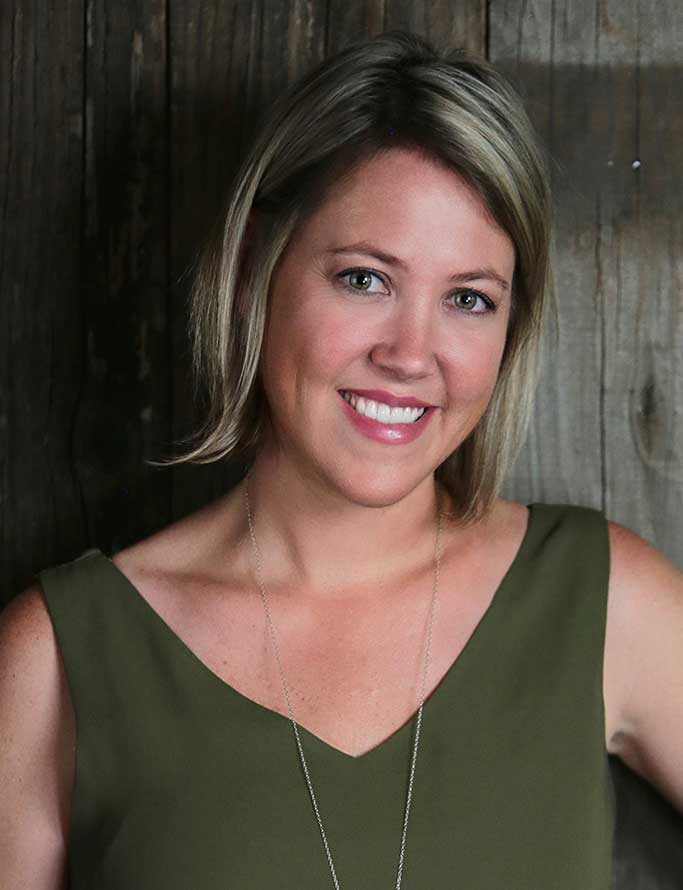 Business Leader of the Year:
Tracy McArdle, General Manager, The Good Life Wine Collective
Winning the Business Leader of the Year is one of the greatest honors of my professional career. I am so grateful to work for an incredible company in one of the most renowned wine and culinary regions of the world. I've had the rare opportunity to watch Yountville grow and prosper over my 14-year career – and even better, the Good Life Wine Collective has had the privilege of being a part of that growth.
Winning this award means the world to me, and I'm deeply honored, but please know that this award really goes to all the hard-working, talented employees at the Good Life Wine Collective. I help facilitate the organizational culture, but they are the ones who make the magic happen – they are the ones who continually strive to make every moment extraordinary.
Employee of the Year:
Yudith Correa, MSN, RN, PHN, Director of Nursing, OLE Health
I am humbled to receive the Employee of the Year Award because I feel like so many of my colleagues are deserving of this award. I had the wonderful opportunity to work alongside many of my colleagues at OLE Health and community members to provide COVID vaccines to over 45,000 Napa County residents. The last year presented a unique challenge to those of us in the nursing profession because we had to be flexible, precise, and able to respond quickly to the everchanging COVID landscape. I have been with OLE Health for close to a year and a half and had to quickly learn about my new role and how to implement successful mass vaccine clinics. I knew my years of nursing and leadership experience prepared me to take on this new challenge.
I feel very honored to receive the Employee of the Year Award because I think it's a tribute to the hard work so many community members and my colleagues at OLE Health took on during the last year. I know what it's like to not have access to high quality healthcare and it's my mission to bring access to those who need it most. It is humbling to know that my teammates and community want to recognize my work. Thank you for this lovely acknowledgment and for allowing me to serve the Napa community.
The community and family feel make Yountville and Napa Valley an amazing place to live, work and play. If I learned anything during my time at OLE, it's that the community comes together to take care of each other. It is heartwarming to see the community's commitment to achieve a sense of normalcy with so many changes going on in the world.
Business of the Year:
Ranch Market Too!
Growing up in town and taking over a family business has been important to me. Knowing that we can give back to such a wonderful community is fulfilling. Owning and operating this business for over 25 years, we've seen so much growth in our community, we are so extremely proud to be there through fires, floods, quakes, tragedies, and pandemics. Our community shows great love and resilience in so many ways, and we are couldn't be more proud to be a part of Yountville.
This goes 100% to my team. We have wonderful people working in the store. Through the anxiety of not knowing what the pandemic was bringing, they remained positive most of the time, even when people came in very angry or upset. They were flexible with deliveries, or any needs to help the customers feel as comfortable as possible.
Don't get me wrong, it wasn't easy at times when we didn't know what to believe, our intention was to just follow the rules as best as possible and avoid any conflict. I am very proud of the Ranch Market Too! family for pushing through for the community.
The community bands together. We as a family have personally witnessed the unbelievable love and support given when dealing with tragedy. Seeing how we all come together to support one another is inspiring and we couldn't be happier with where we choose to work and live.
-Arik Housley, Owner
Volunteers of the Year:
Pam Zeidell & Jim Ladwig
Winning the Volunteers of the Year Award means representing the Chamber and Visitor's Center more in our everyday lives. As the world continues to re-open after a difficult couple of years, we have opportunities to meet new people and connect with friends and new neighbors. Spreading the joy that is Yountville is special and fun.
We strive to keep giving back to the Chamber and the town of Yountville through volunteering in different ways like the Visitor's Center, library, museum, theaters, wildlife rescue, Veteran's Home, and others. The sense of community here is one of the stand-out areas we find so amazing. It has made us reach out to others with the enthusiasm we feel in spreading the word about Yountville and all it has to offer.
We have found a small, wonderful, and inviting community in Yountville and the Napa Valley. This sense of community is enhanced by the people who work here – the organizations, the people who run the organizations, and all of the volunteers who have the same goals. Walking through the vineyards, in the parks, and throughout the town lets us dream a little more about how special and great Yountville is to live in and play.
Yountville Resident of the Year:
Iren Jenny
I was very excited to hear about this award. But, much more than that, I was humbled. Humbled that a Town that I care so much about, would be where I would be recognized, not for any great feat or achievements, but for quietly caring about it and nourishing it when I could.
I am not not sure how I embody this award, but I do care about the Town, the brick and mortar, the streets, the trees, the vineyards, and most of all for the Citizenry.
I am one of the fortunate ones. I grew up in a great family with solid parents, grandparents, aunts and uncles. I think when a family is a village, one grows up with much more of a safety net. And as an adult when life threw me curves, I was able to maneuver my way out.
So, it is important to me to take my life learned lessons and try to help the community, by volunteering and also helping financially when able. My major contributions are always aimed at helping non profits and groups that help children and families. Making sure they have the safety nets I had when growing up.
Yountville is very special to me. While small enough to be a village where most people know your name, it is also sophisticated enough to be known in most parts of the world. The combination of solid management, educated elected officials and a dedicated chamber of commerce, allow Yountville to shine in Napa Valley. No small feat.
Yountville Legacy Award:
Rose Solis, Bartender, Panchas
We look forward to celebrating the life of Rose Solis, the unofficial queen of Yountville, and long time bartender at Panchas. Rose's character was legendary in Yountville and beyond and we cannot wait to share stories with our community and commemorate one of Yountville's long time ambassadors. 
2022 MEMBERSHIP JUBILEE & AWARDS CEREMONY
Wednesday, May 4, 2022
5:00 – 7:00 p.m.
Yountville Community Center
Members: $15 dollars
Non-Members: $30 dollars